1. The Shell Collector, by Anthony Doerr
Tony Doerr is an exquisite writer. Goddamn. The luscious sentences in these short stories glimmer, drip, and shine with wonder, longing, displacement, and desire for connection. Part magical realism, part natural history, part basic human nature, these odd and beautiful stories truly dazzled me.
2. Hunger, by Roxane Gay
Gay's most recent book is a memoir, of sorts — the story of her (unruly) body.  Sometimes detached, sometimes visceral, always soul wrenching, she describes her rape as a girl, and subsequent struggles with over-eating, self-worth, security, and the eventual challenges separating her public and private lives. I originally chose to read this book because I wanted a better understanding of someone who struggles with their weight, especially in a fat-phobic culture, and I did gain some insight there, but this book is so much more than that. Many of Gay's struggles, losses, and gains are painfully familiar, and I think any reader would be moved by her brave (she'd likely hate that descriptor) and candid book.
3. Little Fires Everywhere, by Celeste Ng
I loved this one. Dysfunctional families, mysterious pasts, simmering racial tensions, and suburban ennui come to roost in an affluent and neatly planned Ohio community. And then this passage, something I've thought about every day since becoming a mother:
"Parents, she thought, learned to survive touching their children less and less. As a baby Pearl had clung to her; she'd worn Pearl in a sling because whenever she'd set her down, Pearl would cry. There'd scarcely been a moment in the day when they had not been pressed together. As she got older, Pearl would still cling to her mother's leg, then her waist, then her hand, as if there was something in her mother she needed to absorb through the skin. Even when she had her own bed, she would often crawl into Mia's in the middle of the night and burrow under the old patchwork quilt, and in the morning they would wake up tangled, Mia's arm pinned beneath Pearl's head, or Pearl's legs thrown across Mia's belly. Now, as a teenager, Pearl's caresses had become rare—a peck on the cheek, a one-armed, half-hearted hug—and all the more precious because of that. It was the way of things, Mia thought to herself, but how hard it was. The occasional embrace, a head leaned for just a moment on your shoulder, when what you really wanted more than anything was to press them to you and hold them so tight you fused together and could never be taken apart. It was like training yourself to live on the smell of an apple alone, when what you really wanted was to devour it, to sink your teeth into it and consume it, seeds, core, and all."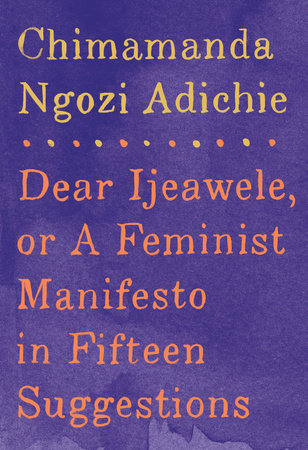 4. Dear Ijeawele, or A Feminist Manifesto in Fifteen Suggestions, by Chimamanda Ngozi Adichie
How do you raise a feminist daughter (or son)? Well, you could start with the thoughtful suggestions featured in this slim book.
5. Sing, Unburied, Sing, by Jesmyn Ward
THIS book. Woooo. I don't quite have the words yet, but haunting certainly comes to mind… a deep, gorgeous ache. "Some days later, I understood what he was trying to say, that getting grown means learning how to work that current: learning when to hold fast, when to drop anchor, when to let it sweep you up." Definitely in my top three for favorite books of the year. Here's what the Times had to say.
6-8. Red Rising, Golden Son, and Morning Star, by Pierce Brown
I didn't know how much I needed the plot-driven revolutionary escapism provided by this trilogy until I pounded through the whole thing in a couple of weeks. Set in an off-planet future dystopian civilization organized in a genetically-engineered caste system, ruled by a brutal and decadent elite class, these books really satisfy that Hunger Games itch. Quick, fun (if not violent) read about a world that doesn't seem all that unlikely these days…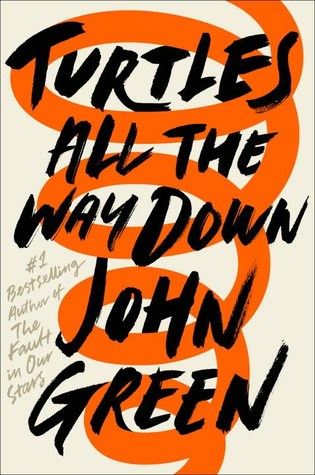 9. Turtles All the Way Down, by John Green
John Green remains the king of thoughtful Young Adult literature. Never one to shy away from difficult subject matter (he's written about teen suicide and kids with terminal cancer), Green brings his signature heart, wit, and depth to this story of loss and mental illness. It's dark — more so, I think, than his other books, and personal (like his main character, he also suffers from OCD and unwanted "thought spirals,") and maybe even a little harder to love right away, but I think that's what makes it so important. It's really stuck with me.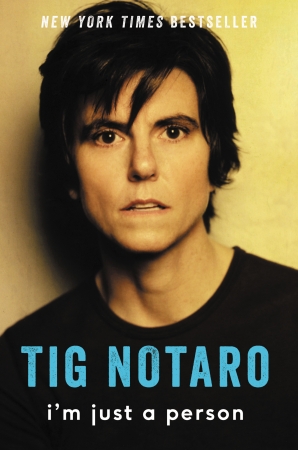 10. I'm Just a Person, by Tig Notaro 
You've probably heard, but a couple years ago comedian Tig Notaro faced the death of her mother, a breakup, a life-threatening C. diff infection, and breast cancer all within a couple of months. Her resulting stand-up show was nominated for a Grammy. This book is an account of that heartbreaking and terrifying time, and it's a whole lot funnier than you'd think.